WEBRip: Ripped earlier from a streaming service, similar quality as BluRay.
Download Torrent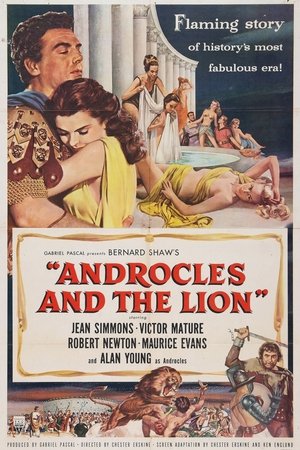 Androcles and the Lion (1952)
George Bernard Shaw's breezy, delightful dramatization of this classic fable—about a Christian slave who pulls a thorn from a lion's paw and is spared from death in the Colosseum as a result of his kind act—was written as a meditation on modern Christian values. Pascal's final Shaw production is played broadly, with comic character actor Alan Young as the titular naïf. He's ably supported by Jean Simmons, Victor Mature, Robert Newton, and Elsa Lanchester.
Subtitles: Click Here
Duration: 98 min
Quality: HD
Release: 1952
MPA Rating: Approved