WEBRip: Ripped earlier from a streaming service, similar quality as BluRay.
Download Torrent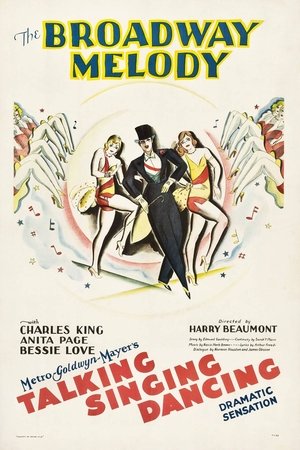 The Broadway Melody (1929)
The vaudeville act of Harriet and Queenie Mahoney comes to Broadway, where their friend Eddie Kerns needs them for his number in one of Francis Zanfield's shows. When Eddie meets Queenie, he soon falls in love with her—but she is already being courted by Jock Warriner, a member of New York high society. Queenie eventually recognises that, to Jock, she is nothing more than a toy, and that Eddie is in love with her.
Subtitles: Click Here
Duration: 100 min
Quality: HD
Release: 1929
MPA Rating: Passed