WEBRip: Ripped earlier from a streaming service, similar quality as BluRay.
Download Torrent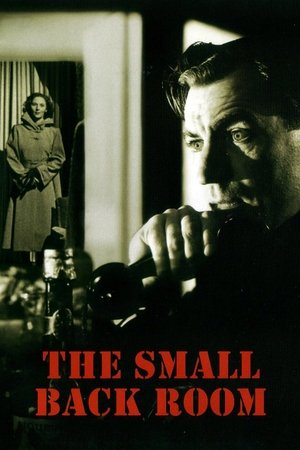 The Small Back Room (1949)
At the height of World War II, the Germans begin dropping a new type of booby-trapped bomb on England. Sammy Rice, a highly-skilled but haunted bomb-disposal officer, must overcome his personal demons to defeat this new threat.
Genre: Drama, Romance, Thriller, War
Director:
Emeric Pressburger, Michael Powell
Actors: Cyril Cusack, David Farrar, Jack Hawkins, Kathleen Byron, Leslie Banks, Michael Gough, Milton Rosmer
Country: UK
Language: English
Subtitles: Click Here
Duration: 106 min
Quality: HD
Release: 1949
MPA Rating: Approved