WEBRip: Ripped earlier from a streaming service, similar quality as BluRay.
Download Torrent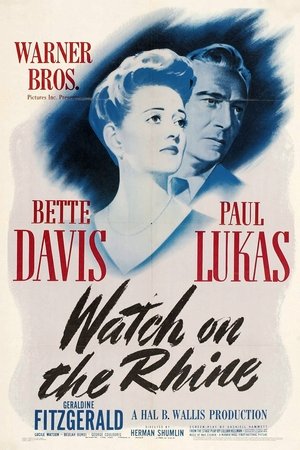 Watch on the Rhine (1943)
On the eve of World War II, the German Kurt Müller, his American-born wife Sara, and their three children, having lived in Europe for years, visit Sara's wealthy mother near Washington, DC. Kurt secretly works for the anti-Nazi resistance. A visiting Romanian count, becoming aware of this, seeks to blackmail him.
Subtitles: Click Here
Duration: 114 min
Quality: HD
Release: 1943
MPA Rating: Approved